What are Tags and how do I use them?
Tagging tasks is the very thing that makes 

Get It Done

 powerful. You can use tags for many things such as context, priority, or category.




You can add a tag a few different ways:




The fastest way to tag your tasks is by clicking on the "no tag" button to the right of your tasks in your task list and start typing. 



Don't see that tag you want in the list?  Keep typing and hit enter when you're done.  The new tag will automatically be added to your tag list.
Once the tag is added you will see it in the task list (in this case my tag is called SYF):
Another way to add tags is to open the task by clicking on it then click the 'Tags' button: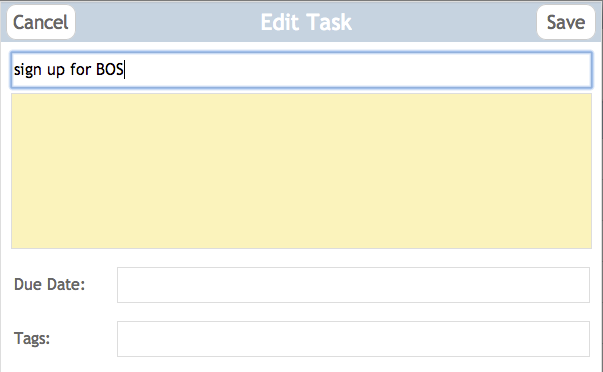 A task can have more than one tag.  You can also filter by tags, which can help simplify your list.  Auto-complete is built into all the tag fields so you can see all the tags you've ever created.